Location: Indian Springs School & Veterans Park | Birmingham, Alabama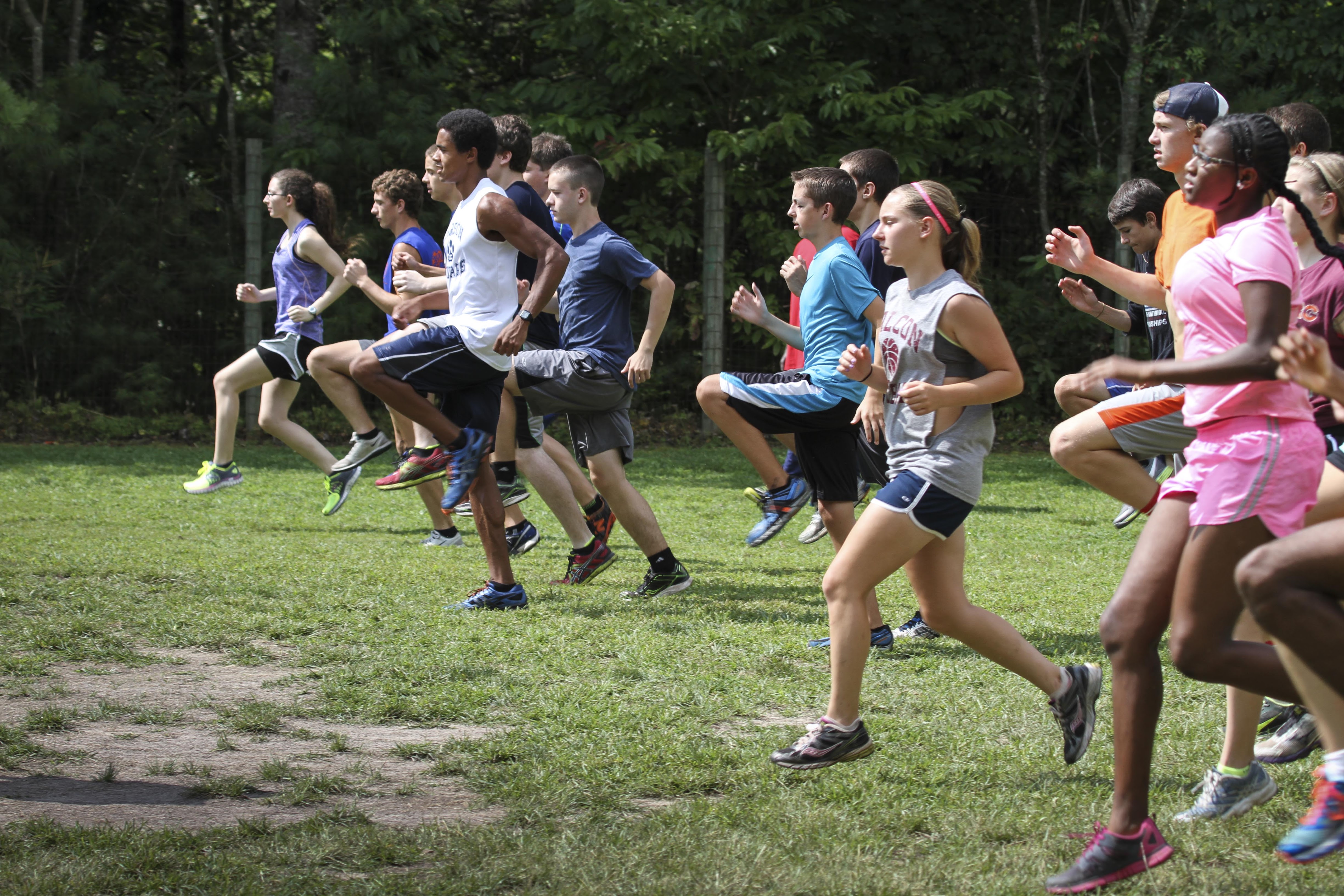 Date & Time:
June 20th – June 22nd 8:00 am – 4:00 pm
June 23rd: APSO Power Run 5K 7:00 am  – 9:00 am
Deadlines:
June 1st: $100 deposit must be received in order to reserve a spot for camp.
June 14th: Camp balance for the camp must be paid in full.
| | |
| --- | --- |
| Rate | Total Cost |
| All Campers | $215 |
Price includes:
Post morning run snack
Lunch every day
Camp t-shirt
Camp racing jersey
Entry in the the APSO Power Run 5Kon June 24th
APSO Power Run 5K t-shirt
Middle School Cross Country Day Camp
The Wide Open Middle School Cross Country Day Camp is a 3-day day camp at Indian Springs School located in Pelham, Alabama near Oak Mountain State Park. Athletes and their coaches will participate in morning runs and receive instruction from a coaching staff with over 300 All Americans to their credit on topics like running form, core strength, racing tactics, and race day preparation. Campers will also hear from guest speakers and have some time for some fun camp games.
Both individual runners and full cross country teams with their coaches are encouraged to attend. Trails on the Indian Springs School campus are shaded and we will have access to a gym in order to be out of the sun for some activities.
APSO Power Run 5K
After three days of learning how to run more efficiently and prepare for a race, Wide Open Counselors and Staff will meet all of our campers on Saturday morning at Veterans Park to show what we learned by running in the APSO Power Run 5K. Price of the 5K and the t-shirt are included in the Wide Open Camp price. 
Our staff and counselors will be at Veterans Park at least an hour before the race to lead a group warm up time and stretching with the campers. Then our staff and counselors will run the race the 5K with the campers.
Whether your athlete is just beginning to run or already a competitive runner, our Middle School Camp is a great place for your athlete to fall in love with running and learn to run faster, providing them with motivation for the rest of their summer training.
Running Camp Specifics
Typical camp days would like:
8:00 am – 9:00 am Check In
9:00 am – 9:30 am Stretch
9:30 am – 10:30 am Run | Strides
10:30 am – 11:15 am Morning Snack | Ice Bath
11:15 am – 12:15 pm Motivation | Videos
12:15 pm – 1:15 pm Lunch
1:15 pm – 2:30 pm – Camp Games
2:30 pm – 3:30 pm Running Form | Core | Race Day Preparation
3:30 pm – 4:00 pm Daily Wrap Up
4:00 pm – 4:30 pm Check Out
While every camper will get in a good training, our goal is not to wear athletes out nor have them prove how many miles they can run in a three days. We want athletes to learn more about how to be a better runner and leave camp happy, healthy and enthusiastic.
Our staff is made up of college coaches and former college runners. Our counselors will be a mix of current college runners and high school seniors who have attended Wide Open Camp session before.
We will have two athletic trainers present during the entire camp week.