The Evolution of Wide Open Camp News
For almost as long as there has been Wide Open Camps, there has been Wide Open Camp News. For anyone reading who has not attended Wide Open Camps, here's the rundown of how Camp News works:
Wide Open Camps recruits awesome counselors and staff to be a part of camp.
These awesome people stay up after the campers go to sleep and film news segments that are embarrassing, hilarious, cringe-worthy, cinematic masterpieces, all of the above, or none of the above.
The clips are edited and pieced together.
Camp News is shown in the morning after the campers return from breakfast.
Repeat steps 2 – 4 every day until camp is over. Then repeat all items the following year.
It's really that simple. But believe it or not, it took us at Wide Open Camps years to refine the perfect five step process for producing news of average quality. Over the next few blog posts, we'll take a trip down memory lane and revisit some of the best, and worst, moments of camp news through the years. Specifically, I'll be breaking down each year of camp news based on the following:
Notable Moments: These are things that you should appreciate no matter who you are. These either shaped the evolution of camp news, or were a defining moment in that week of camp. Example: The hype video that put a short haired Counselor Bradley on the map, and also doubled as the cinematic peak of Wide Open Camp News.
Underrated Segments: These segments should have been received more enthusiastically by more people at the moment. Some of these require some behind the scenes info to appreciate. Example: Love is unscripted. Everyone thought Counselor Elly told her mom to say this. She didn't. That's real. Love tells it like it is. XOXO.
Hidden Gems: The fleeting moments that you would miss if you didn't know what to look for. Example: The Full Split. Everyone focused on Counselor Justin winning the race. The real winner was Counselor Perron and his flexibility.
Lost Segments: These are segments that we don't have anymore. For whatever reason, these just fell off the face of the earth, or got lost along the way. Example: Name that sound. This particular example was also in the running for a notable moment nomination, so it's worth watching.
Things we'll miss. These are segments, locations, people, or events that occurred during camp news that we'll miss. These things were gone way too soon. Example: Ask any guy how he felt about this look from Counselor Mark. Exquisite and tasteful. 10/10 would grow it themselves. Never change Mark.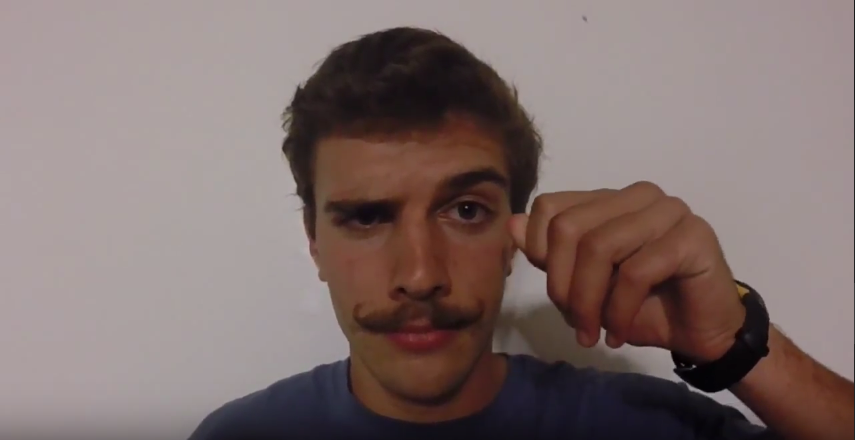 Things we won't miss: These are segments, locations, people, or events that occurred during camp news that we wish never happened. Things we don't do anymore and quite frankly, we never should have done them in the first place. Example: Ask any girl how she felt about that same look from counselor Mark. Hideous and offending. 10/10 wish they could shave it themselves. Never get more than 10 feet from a razor Mark.
Got it? Ok good. Just to whet your appetite, let's take a look at camp news in 2011, our first year of camp.

Joke's on you! There was no camp news! We didn't start filming until 2012, which makes 2011 the "dark years". Pun intended. We'll see you in two weeks to give you the run down on camp news in 2012. Until then, good luck to those of you competing in outdoor track, and be sure to #runwideopen.